Matt Forte
The Bears have a storied history that includes the league's most Hall of Famers, bitter rivalries, dominant defenses, intimidating linebackers and some of the best running backs to ever play the game.
When Matt Forte was drafted by the Bears in 2008, he joined an elite class of Bears running backs, including Hall of Famers Walter Payton, Gale Sayers and Bronko Nagurski.
I spoke with former Bears running back Matt Forte before Thursday's season opener vs. the Packers, where he told me "it means everything" to be a part of Chicago's storied history.
Eddie Jackson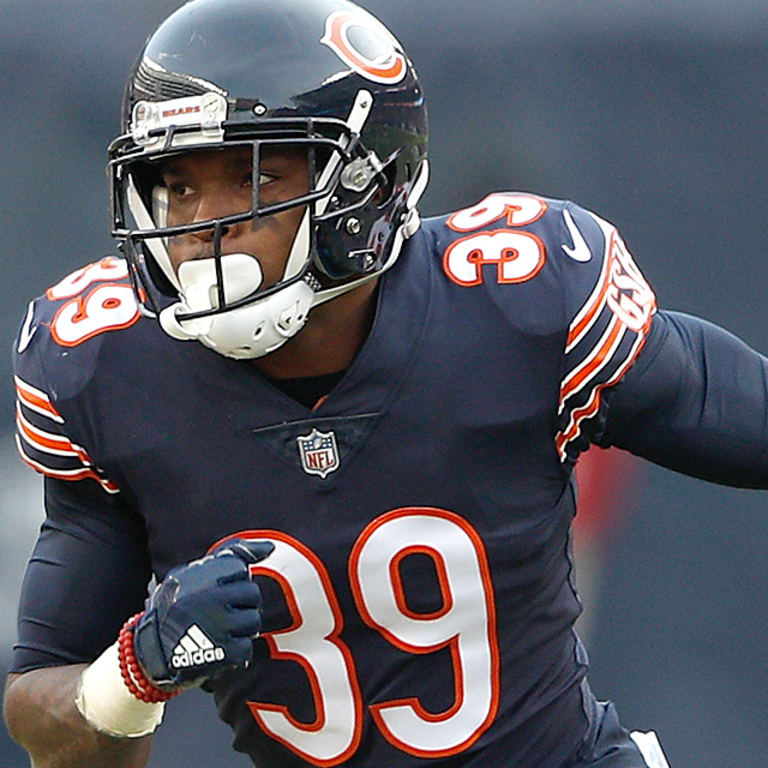 In just two seasons in the NFL, Jackson has established himself as one of the premier safeties in the game. He has eight interceptions and five defensive touchdowns, and he was named an All Pro in 2018. But while he acknowledges the success he's had so far, he's not content with settling for just that.
"Right now I know that I'm not even close to reaching my peak as a player," he said. "But with the kind of teammates I have, the type of coaches I have, it's also just going to be – not to sound selfish – for me to do better and make better plays and do bigger things."
Jackson said that he's been watching more film and working on becoming a student of the game, which he attributes to his success. He wants to focus on his tackling and becoming more explosive. But ultimately, he wants to leave behind a lasting legacy.
"Becoming one of the greatest players to ever play the game," Jackson said. "That's what I want to be remembered as when I'm done and I hang up my cleats. That's the goal I'm working towards."
Mitchell Trubisky
Bears coach Matt Nagy believes his team is capable of greatness. It's why he's preached the message "chasing great" this offseason.
It's a message that's perfect for the Bears as they enter their centennial season. One hundred years of rich history that this current Bears team can add to.
It's also a message that's resonated with quarterback Mitch Trubisky, who believes that this team is headed somewhere special.
"I think with the talent we have in our locker room that we can accomplish something great," Trubisky told Bears Wire. "Obviously, great is winning a Super Bowl and becoming a legendary Bears team. But it could also be as simple as doing the little things on a day-to-day basis chasing that greatness."
Winning a Super Bowl quantifies being great. And Trubisky believes that this team can accomplish greatness.
Mitchell Trubisky
It's impossible not to recognize the aura of confidence that surrounds the Chicago Bears heading into the 2019 season.
When I spoke with quarterback Mitch Trubisky last week, he could hardly contain his excitement about the feelings swirling inside Halas Hall this offseason. There's a hunger, a passion and a belief that this team hasn't even scratched the surface on what they can accomplish.
The Bears should be confident following a season where they defied outside expectations with a 12-4 record, an NFC North championship and the team's first playoff game in eight years.
But there's a fine line between confidence and arrogance, which is something that Matt Nagy has continued to preach to his team. And it sounds like the message has certainly resonated with his players.
"We're a very confident group," Trubisky said. "But we're also smart enough not to get ahead of ourselves."